THE LATEST BADASS WEAPON AT YOUR BELT
Winthrop Tackle has incorporated two butt handles in one. With the push of a button, you have the flexibility to position your rod from straight to bent.
Machined from solid aircraft-grade aluminum with a strong positioning mechanism, the Terminator is precision-built for lightness and strength.
The Terminator is created to accept reels from 30# – 80# Class.
Its newly designed reel seat has an adjustable machined hood with small and large mouths.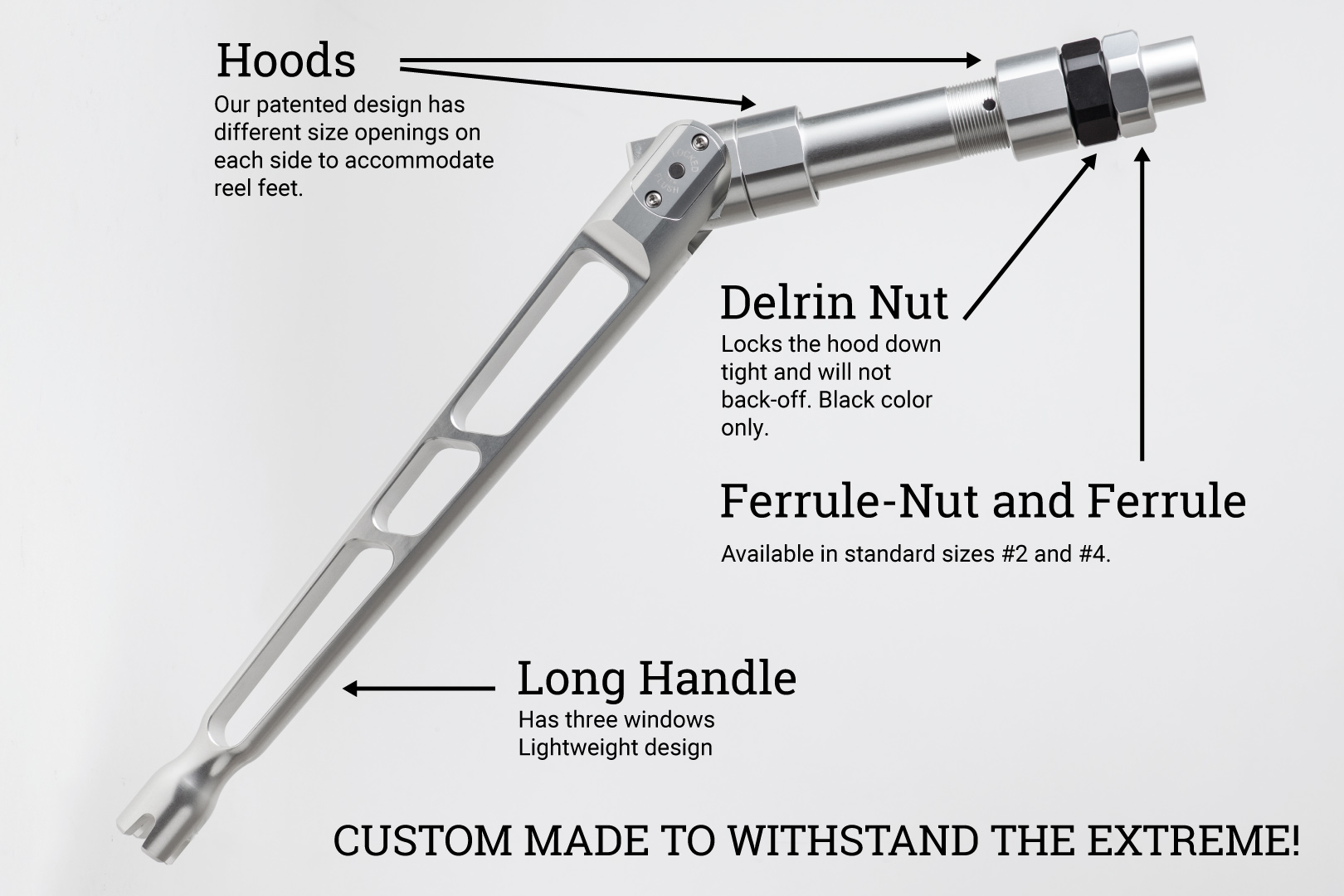 Available in Two Sizes and Lengths
Size #2 or #4 and SHORT or LONG handle. Standard colors are black or silver with optional gold hoods and ferrule-nut.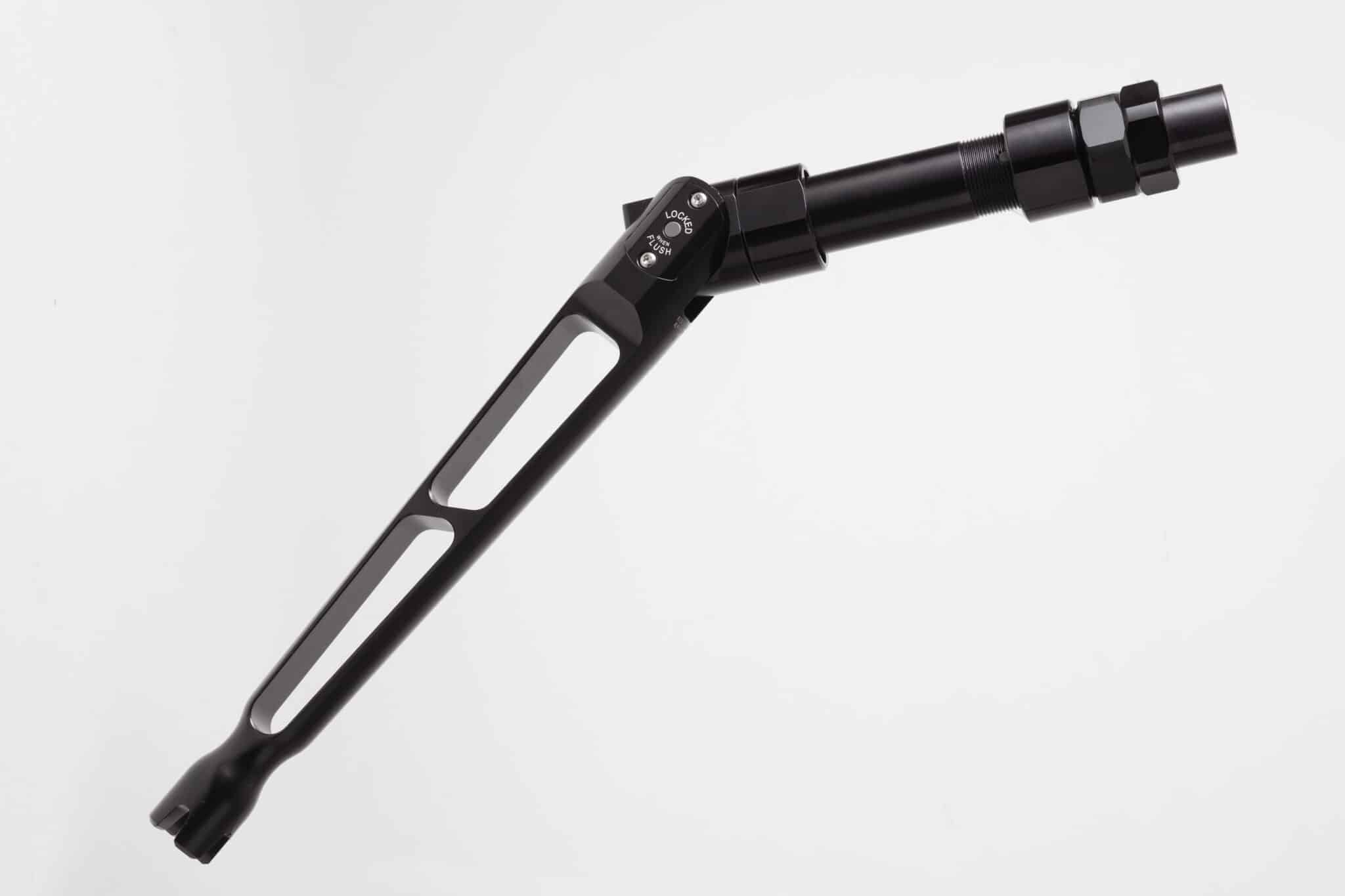 Two windows. At about 18" long, this is the most comfortable size on stand up rods.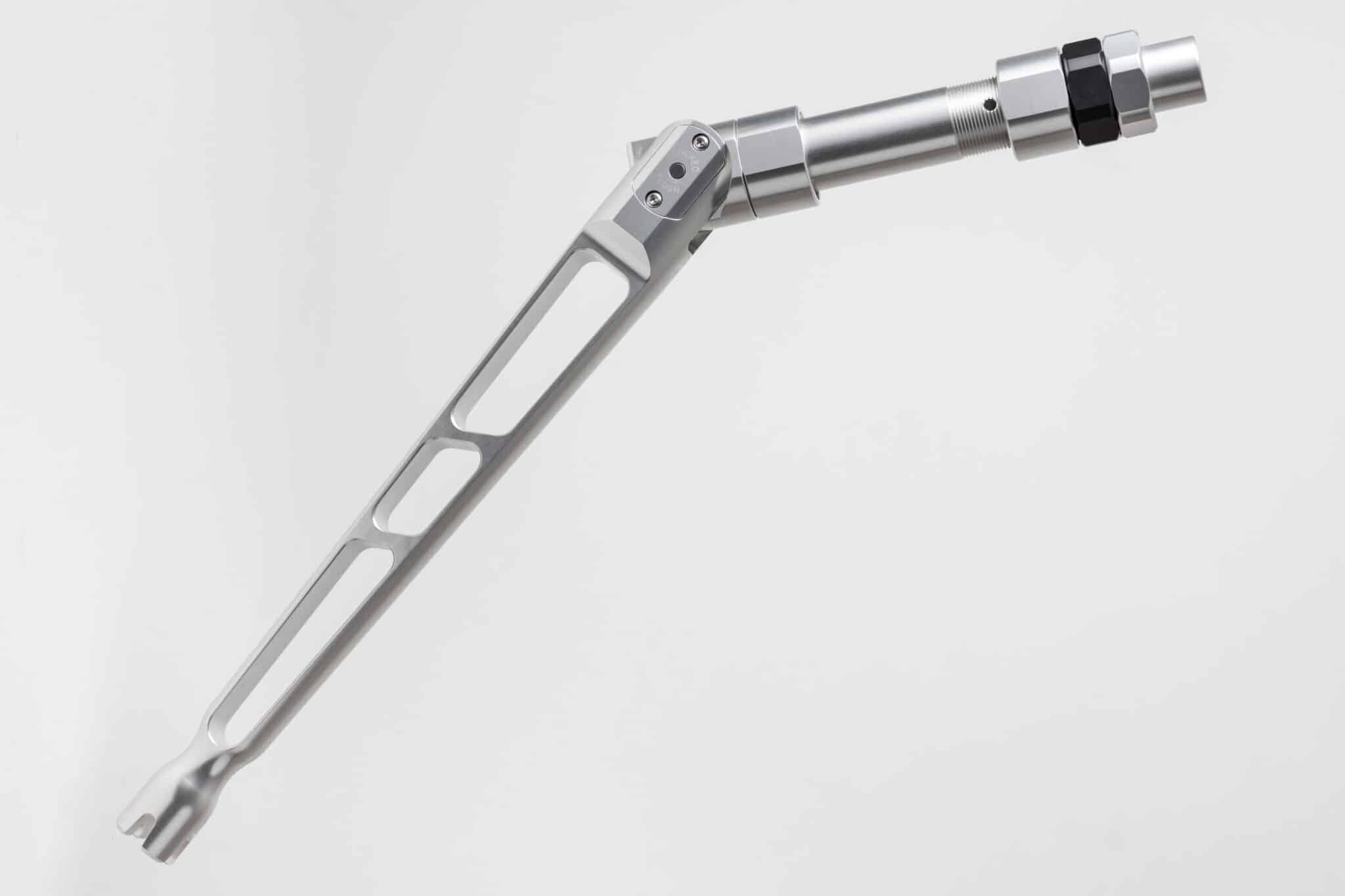 Three windows, 2″ longer. At about 20" long, the extra 2″ give your reel more clearance from the gunwale.