The Lightest Aluminum Butt on the Market
Strategically engineered for reduced weight, EPIC Butt features a fluted handle grip for fighting fish after fish. Our comfortable mushroom gimbal is perfect for standup and keyed to prevent rotation. EPIC Butt is anodized then sealed for extra protection. Standard colors available are black or silver with optional gold goods.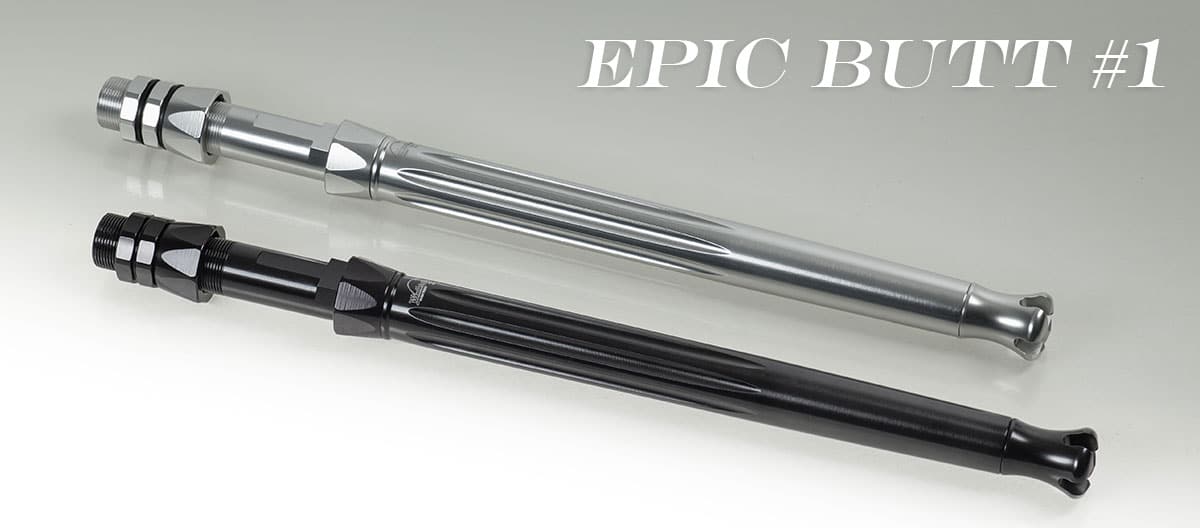 Epic Butt #1 is a glue through-butt design, geared with octagonal hoods, matching nuts and nylon washers. A machined flat on the reel seat ensures anti-reel rotation while fighting the fish. EPIC Butt #1 comes with a short or long mushroom gimbal to be installed by the rod builder. Created to accept reels from 30# – 50# Class.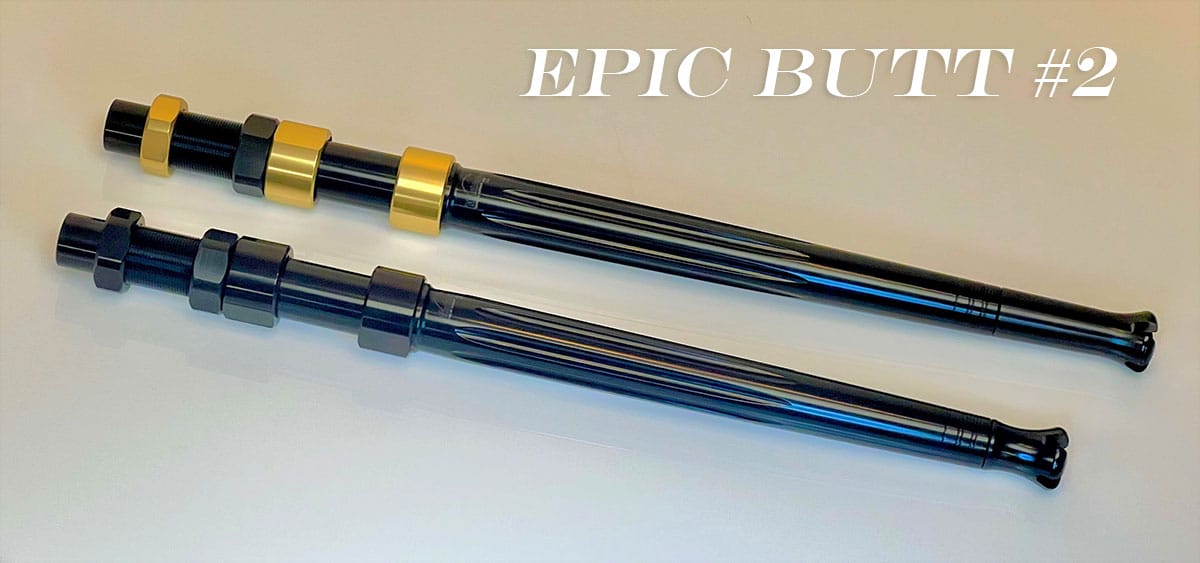 Epic Butt #2 is our newest fluted straight butt capable of accepting a standard size #2 ferrule. This butt features the same adjustable hoods and ferrule-nut as used on our Terminator Adjusta-Butt to accommodate different size reels. Epic Butt #2 comes with choice of short or long gimbal installed.