Our newest multi-position butt.
The T-10X allows you to choose 10 different angles from 0 to 90 degrees. With a choice of angles, T-10X gives you the choice to put the rod tip where you want it at the bite and in battle.
For fishing out of a swivel rod holder, deep dropping, tuna and dredge rods, dredge booms, and chair rods. Designed to take on extreme conditions, available in standard ferrule size #4 (80 class) or ferrule size #6 (130 class and up). It's a perfect match for electric reels or situations where maximum strength and adjustability is required.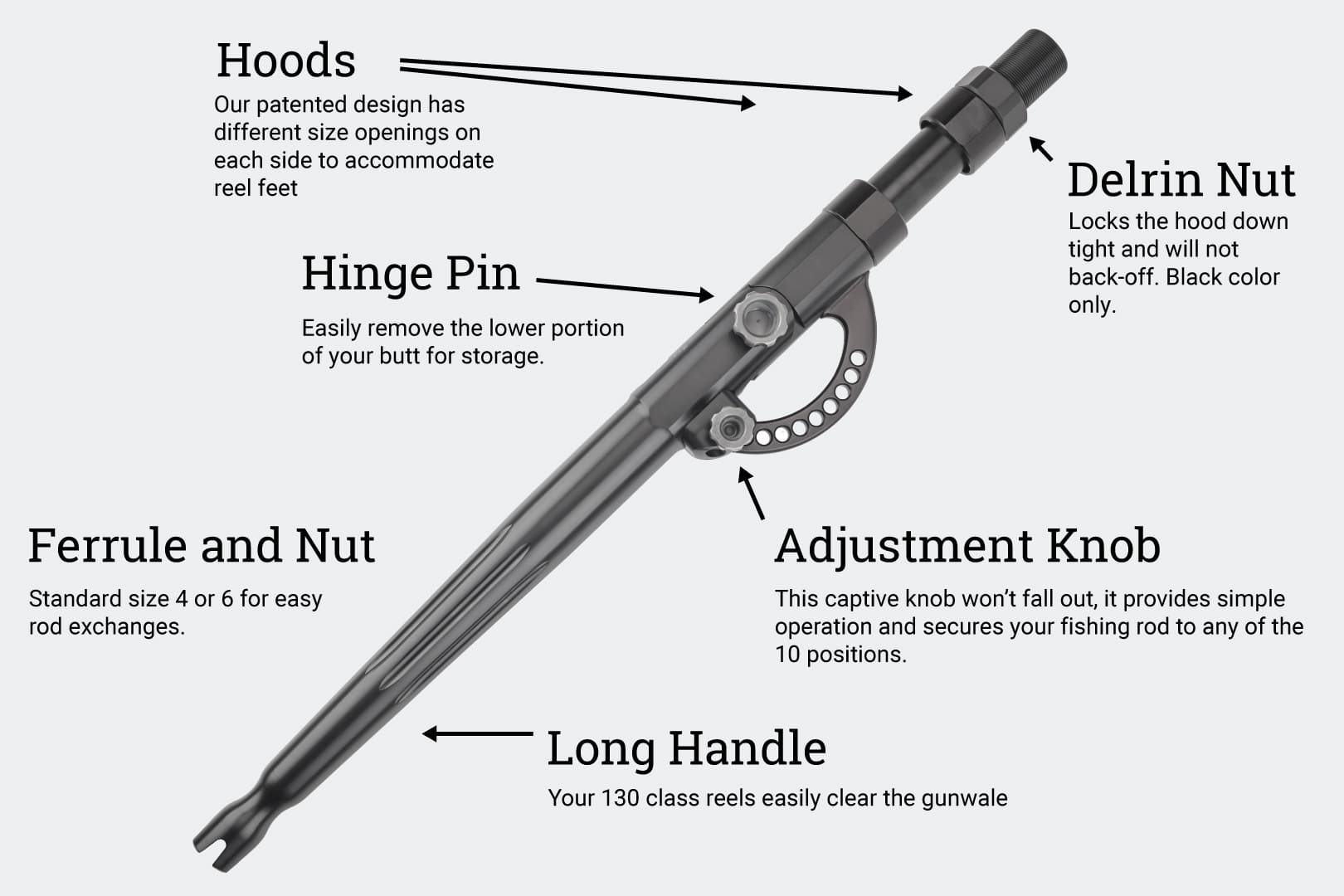 Anodized and sealed for maximum protection.
Standard colors are black or silver with optional gold-colored hoods and ferrule nut.
Comes standard with the ferrule and nut for rod builders.
Also sold without a ferrule and nut if your rod is already built.